Tag Search: Vinyl
Blog Article List
Looking for more to do? The news & blog selection page brings you tons of content from the Grand Strand & greater Myrtle Beach area. From shopping to restaurants we have it all. Check out the list of category's below or use the custom search feature to search our archive for a specific word or phrase.
When it comes to remodeling, redecorating, or renovating your home, you can either try to Do-It-Yourself or you can hire a professional interior design team to manage your home improvement project. While you may feel motivated initially to tackle a DIY project, you will find, in the long run, that opting for professional assistance is the best solution. At IQ Designs in Myrtle Beach, South Carolina, we have the knowledge and experience to bring the vision you have for your home to life. Read ahead to discover why working with a professional interior design team can pay off in the long-run. Save Money Though it may seem like a paradox, hiring a professional interior design team can actually save you money....
Read More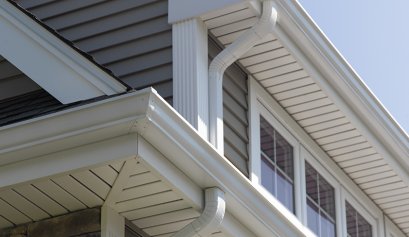 One of the most cost effective ways to increase the value of your property is by replacing or upgrading vinyl siding. The benefits of vinyl siding are multiple. Its cost is a fraction of wood paneling, maintenance on it is much easier and a wide array of colors and types are readily available. However, siding is only as effective as the install job that puts it on your home, and that's where things can sometimes get tricky. From the "This Old House" website, some things to keep in mind are:As opposed to wood siding which is fastened tightly, vinyl siding is hung from nails through horizontal slots to allow for expansion and contraction during temperature changes....
Read More