Make Your Property Energy Efficient and Save Money!
Chauncey Smith | 05 Feb 2015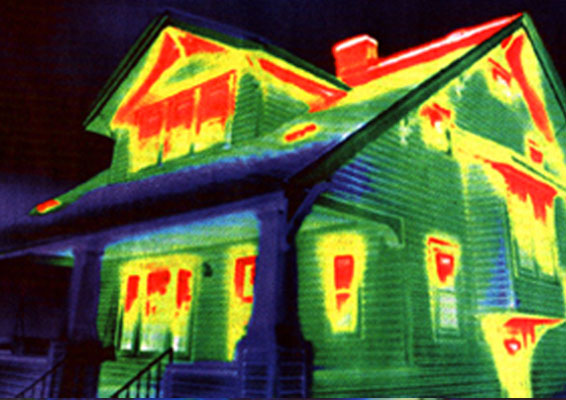 Making your property more energy efficient is a fantastic way to reduce your cost for utilities and end the year with some extra money in your pocket. Whether you///'re looking to make huge improvements or just small tweaks, there are a multitude of ways to decrease your carbon footprint and increase your wallet! Here are a few of the best as mentioned on the Huffington Post:
Install a "Smart" Thermostat-- A smart thermostat (like the Nest Learning Thermostat) will connect with your property's WiFi connection, allowing you to control temperature through your smartphone no matter where you are. These thermostats also "learn" your preferred heating and cooling preferences and can assist in maximizing your energy efficiency and keeping utilities in check. Conservative estimates project that the thermostats easily pay for themselves within 18-24 months of installation.
Ceiling Fans Are Your Friends--Outside of smart thermostats, a more basic but still helpful ally to keep heating and cooling costs down is the trusty ceiling fan. Not only do ceiling fans aid in cooling, but in cooler months they assist with circulating warm air coming from your heating system. By running your heat/AC and ceiling fans in conjunction at moderate settings you can see a 10% reduction in your heating and cooling costs.
Try a Low-Flow Showerhead--A low-flow showerhead assists in keeping your water costs down by reducing consumption yet maintaining a consistent stream at steady pressure. Many older showerheads produce over 5.5 gallons per minute of water, whereas newer and more efficient models can offer the same quality of shower while only using 2.5 gallons per minute. Replacing older showerheads with newer models can result in a healthy reduction of annual water costs to you.
Always Replace Your Air Filters--Don't believe us? Try breathing through a dirty sweater (go ahead, we'll wait). Air filters are easy to forget about, but by regularly changing them you can give a huge boost to your HVAC performance. If these are clogged and filthy your cooling performance will suffer, no matter if you have a top-of-the-line or second-hand unit.
All these additions and upkeep tasks are easily accomplished when you partner with the professionals of Beach Vacation Services. Contact us today to learn how we can take the stress out of owning a vacation property!